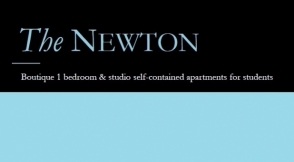 Accent Property Management

Your Space Cambridge Apartments
Previous Chard Robinson Ventures
Accent Property Management
In 2010, Chard Robinson Group sold its award-winning letting agency, Accent Property Management, following a deal with UK lettings specialists 'Leaders'.

With renewed optimism and opportunity having returned to the marketplace, directors Stephen Chard and Neil Robinson decided to dedicate more time and resources to further expanding the Group in other areas, namely estate and block management company Encore property acquisition and investment vehicle Chard Robinson Property Investment. Following the sale, Stephen and Neil, along with the rest of the Chard Robinson Group team, are now focussing on those expansion plans, whilst still working closely with Accent Property Management - and Leaders - in general.

Lettings and property management in Cambridge
Accent Property Management provides a residential property management service for private individuals or consortiums as well as companies and investment funds. The target area of expertise encompasses Cambridgeshire, Suffolk and the booming 'M11 Corridor' from London to Cambridge, including Stansted Airport, through to Essex and Hertfordshire.
Negotiator Awards - WINNER: Independent Letting Agency of the Year 2009
WINNER: Green Champion of the Year 2009
WINNER: Independent Letting Agency of the Year 2010
WINNER: Marketing Team of the Year 2010
WINNER: Employer of the Year 2010

Your Space Cambridge Apartments
Founded in 1999 by Stephen Chard and Neil Robinson, Cambridge Apartments was the first serviced apartment provider in Cambridge and remained the market leader for over a decade, despite the industry's rapid growth and emergence of several competitors. The company specialised in luxury serviced accommodation and short-term lets in Cambridge for business and leisure visitors alike, as well as those relocating to the city. Cambridge Apartments originally opened with single units and small clusters but came to operate entire blocks of serviced apartments across multiple locations.

Successful merger and sale of shares
In 2009, Cambridge Apartments successfully merged with fellow serviced apartment provider, Your Space Apartments, to create Your Space Cambridge Apartments. This merger formed part of a planned 12-month exit strategy, with a view to the remaining directors acquiring the newly combined company. The merger of Cambridge Apartments with Your Space Apartments was successful, with no disruption to service or loss of quality standards experienced by either of the previous company's client base. Chard Robinson Group completed on the sale of shares at an optimum time in early 2010.